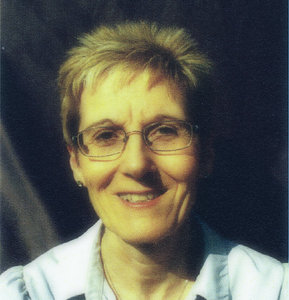 I have lived in Alcester for most of my life and I have been married to Tim for 24 years. I have 3 grown up daughters and 2 grandsons. Tim was the Alcester Court Leet High Bailiff in 2016. I have worked for a local company in Alcester for the last 17 years as an office manager.
I was elected as a councillor in May 2015.  In May 2018 I was very proud to be elected Deputy Mayor of the Council.  I sit on two of the Council's committees these being the Community Care Committee and the Community Facilities Committee, the latter of which I am Chair. As part of the Community Care Committee I am involved with the Youth Council. The Youth Council are a part of the Town Council and are the "Voice" of the young people of Alcester.   My role as a member of the Community Facilities Committee is to be involved with the running and upkeep of the Community buildings around the Town and also the play areas, recreational facilities, trees, footpaths, litter bins, allotments, Cemetery and all other matters of an environmental nature.
As well as sitting on the two committees I am a council representative of the Newport's School Foundation and The Alcester War Memorial Town Hall. The Newport's School Foundation is a trust fund dedicated to promoting the education of individuals, under the age of 25, with special benefits and support that is not otherwise readily available within the town.   Trustees of Alcester War Memorial Town Hall have recently obtained funds that have enabled the installation of a stair lift and replacement of the floor in the upstairs Bailiff's Hall.  This year the building is 400 years old and several events are being staged to commemorate this.
I am also an active member of Alcester Community Trust. Members of the Trust helped a local Charity, Raceways, to set up the Alcester 10K run, this has now become an annual event.  We are at the moment helping Alcester Chamber of Trade to organise a Motor Festival in July, which again we hope will become an annual event.
I have also been a school governor at local schools for the past 17 years and I am currently the Chair of finance at Alcester Academy where I am also part of the HR committee.
Contact Gill on: 01789 763828