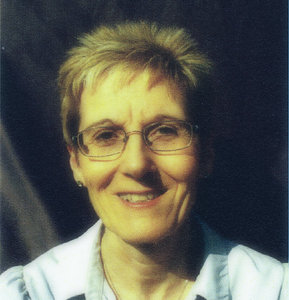 I have lived in Alcester for most of my life and I am married to Tim. I have three grown up daughters and two grandsons. Tim was the Alcester Court Leet High Bailiff in 2016. I have worked for a local company in Alcester for since 2000 as an office manager.
I was elected as a councillor in May 2015.  In May 2018 I was elected Deputy Mayor, and in May 2019 I was elected Mayor.  I was extremely honoured to be given the chance by my fellow councillors to fulfil these roles.   I sit on two of the Council's committees- these being Community Care and Community Facilities.
As well as sitting on the two committees, I am the Town Council representative on the Alcester War Memorial Town Hall Management Committee.   Trustees of Alcester War Memorial Town Hall work hard to maintain this wonderful building for the use and benefit of the town's residents.
I am also a member of Alcester Community Trust. Members of the Trust have helped to set up events in Alcester for example: the Alcester SECO 10K run, the Motor Show and Window Wanderland.
I have also been a school governor at local schools since 2001, and I am currently at Alcester Academy.
In May 2019 I was elected as Stratford on Avon District Councillor for Kinwarton Ward.
Contact Gill on: 01789 763828

Email: gforman.atc@gmail.com