Mental Health and Young People Project
Working in partnership with Lifespace, Alcester Town Council (ATC) has been working on a project with students in three secondary schools in Alcester to identify the mental health challenges facing them and their peers, so we can understand the type of support they need. Input has been provided to schools to help with their whole school approach to supporting children and young people's emotional health and wellbeing.
The project has been working with Loudmouth, an innovative theatre in education company, to offer some complementary activities in all three secondary schools helping to support young people with challenges they face such as issues around social media, friendships and unrealistic expectations.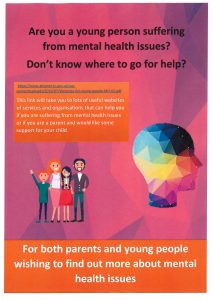 Here is a list of websites that may help support families and children with any concerns or issues they may be worried about.
If you would like more information about this project please get in touch with Wendy Sherwood by email: info@alcester-tc.gov.uk or by phone on: 01789 766084
Please find below FREE online training on Suicide Prevention which is accessible to all via the link embedded within the link below: https://www.thriveldn.co.uk/campaigns/zerosuicideldn/