Alcester is an old market town of Roman origin at the junction of the River Alne and the River Arrow in Warwickshire, England. It is situated approximately 8 miles (13 km) west of Stratford-upon-Avon and 8 miles south of Redditch, close to the Worcestershire border.
Find out more about the History of Alcester
Whether you are a visitor or a resident, the Alcester Town Guide is full of useful information (please note it is dated 2016). The Alcester Directory (currently being updated for online use) contains a comprehensive list of activities and organisations together with contact details. Hard copies are still available from our office, many local businesses and also at the Library.
If you have a couple of minutes have a look at this lovely short film showcasing Alcester- Just Alcester
Latest News
Calling all young people (under 18 yrs)- We would love to know what topics are important to you and how you would like to receive information from us. What are your thoughts on climate change for example and how could we tackle this together? Please take a few minutes to take part in our survey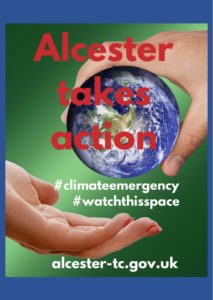 For the not so young people…here is your opportunity to let us know what matters to you and how we can best communicate with you. Please help us by completing this short survey
Date for your diary! Mayor's Civic Service Saturday 9 July at 11am at St Nicholas Church. Coffee and cake in church after the service. All welcome.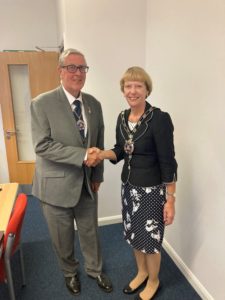 Congratulations to Cllr Kathryn Cargill on her re-election as Mayor of Alcester and to Cllr Vaughan Blake who was elected Deputy Mayor for 2022-23.
******
The Town Council offices are open between 9 am and 1 pm Monday to Friday. Alternatively, please telephone 01789 766084 or email clerk@alcester-tc.gov.uk