Alcester is an old market town of Roman origin at the junction of the River Alne and the River Arrow in Warwickshire, England. It is situated approximately 8 miles (13 km) west of Stratford-upon-Avon and 8 miles south of Redditch, close to the Worcestershire border.
Find out more about the History of Alcester
Whether you are a visitor or a resident, the latest Alcester Town Guide is full of useful information. The Alcester Directory (currently being updated) contains a comprehensive list of activities and organisations together with contact details. Hard copies available from our office, many local businesses and also at the Library.
Latest News
HRH Prince Philip, Duke of Edinburgh: Statement from The Mayor of Alcester Cllr Gill Forman
On behalf of my fellow Councillors and Council staff I wish to express our sympathy on the death of His Royal Highness The Prince Philip, Duke of Edinburgh.  Our thoughts and prayers are with Her Majesty the Queen and The Royal Family at this sad time.
Public notice re: Covid- 19 at 29 March 2021
We are pleased to announce that the Town Council offices have reopened.
Our opening hours are 9 am to 1 pm Monday to Friday. NB. We are closed Good Friday and Easter Monday
Visitors are only permitted by prior appointment. Please telephone 01789 766084 or email clerk@alcester-tc.gov.uk
Alcester Neighbourhood Development Plan Do you want Stratford–on-Avon District Council to use the Neighbourhood Plan for Alcester to help it decide planning applications in the neighbourhood area? If you have a view on this, please come along and vote on Thursday 6 May 2021 at the usual polling stations. Notice of Referendum
Footbridge over A35 closed until further notice- Allimore Lane- Cold Comfort Lane. Currently unsafe. A Bridges engineer from Warwickshire County Council will be undertaking an inspection of the bridge in the coming days. Please use the diversion but take care when crossing the A435 as the traffic approaches very quickly.
Message from Stratford on Avon District Council to all business owners. It is now twelve months since the pandemic began to effect business in Stratford District. With the government road map setting out the expected dates for opening up the economy, Stratford on Avon District Council (SDC) wish to gather your feedback in a short survey. They are keen to understand, amongst other things, what effects the pandemic has had on your business, what you feel the next six months holds and what will help your recovery. SDC are gathering key information to enable them to understand what they can do to support businesses through this difficult time. Please complete this short online survey by clicking this link  https://online1.snapsurveys.com/business. The deadline for completion is 31 March. SDC appreciate your help with this.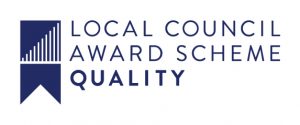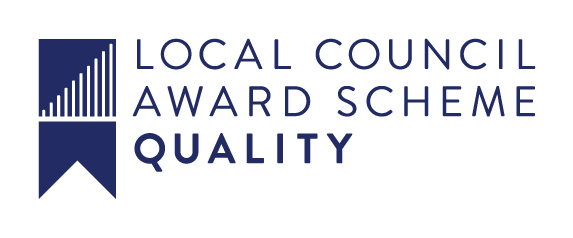 Alcester Town Council announced as a Quality Council under the Local Council Award Scheme.
The Scheme is designed to celebrate the successes of the very best local councils and to provide a framework to support all local councils to improve and develop to meet their full potential. The scheme offers councils the opportunity to show that they meet the standards set by the sector, assessed by their peers, and to put in place the conditions for continued improvement.
The Quality Award demonstrates that ATC has achieved good practise in governance, community engagement and council improvement.
In line with government legislation, Full Council meetings will still be held remotely (Zoom meeting).
Committee meetings will be held using Zoom software. The Planning Committee are reviewing planning applications either by email or Zoom meetings.
*****
Please see separate page for COVID-19 info