Latest News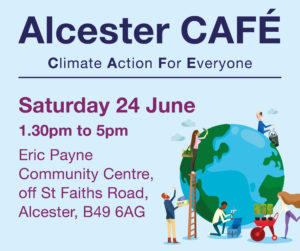 We are pleased to invite you to a one-off special event – the Alcester CAFÉ.  In this case CAFÉ stands for Climate Action for Everyone.
Have a cuppa and a piece of cake whilst telling us what is important to you when it comes to climate change and what we can do at a local level. The event starts at 1.30 and finishes at 5pm.
Tickets are free but limited (first come first served).  Please apply for a place at https://www.eventbrite.com/e/alcester-cafe-climate-action-for-everyone-tickets-633937884277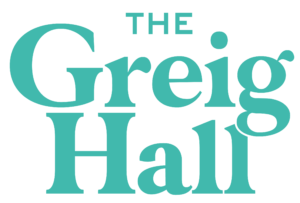 New website is now available for bookings and to see what's on.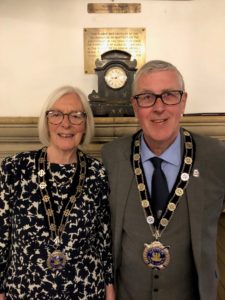 Alcester Town Council held its annual Mayor Making on 16 May when Cllr Vaughan Blake was elected as Mayor with his wife Kay Blake appointed as Mayor's Consort for the 2023- 24 year.
Cllr Mike Bowe was elected as Deputy Mayor.
A full complement of 16 Town Councillors took office on 9 May 2023. We welcome new Councillor Corin Elliott to the team!
District and Town Council election results:
Alcester East: District Councillor Susan Juned (Liberal Democrat)
Alcester West: District Councillor Joseph Harmer (Liberal Democrat)
******
The Town Council offices are open between 9 am and 1 pm Monday to Friday. Alternatively, please telephone 01789 766084 or email clerk@alcester-tc.gov.uk