Latest News
MAYOR'S CIVIC AWARDS
Before Covid, the Town Council organised the annual Mayor's Civic Awards and this year they will be held once again.
There are three categories of awards- Young Person of the Year, Community Organisation of the Year and Citizen of the Year. Nominations are open from Tuesday 15 November until Friday 16 December 2022. Nomination forms are available to download, complete online or hard copies are available from the office or Library. Nominations need to say why the nominee should receive an award plus the benefits resulting from the nominee's service to a particular field, area, group or community. Criteria apply to nominees and this information is on the form.
The Mayor selects the winner from each category and a presentation is made at an Awards Evening which this time will be held at The Greig Hall on Friday 13 January 2023.
ALCESTER WINDOW WANDERLAND 2023– It is official!  This will take place from Sunday 15 to 22 January 2023.
Thank you very much to Seco Tools for their generous donation to help run his event. Register your window now!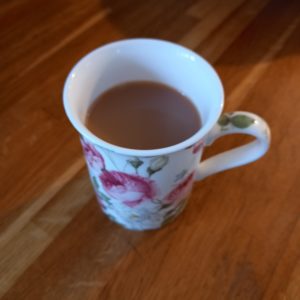 WARM HUBS IN ALCESTER– The cost of heating our homes is going to soar this winter so new 'warm hubs' are springing up across the country where people can go and get cosy. Warm hubs are where people can drop in, get warm, have a hot drink and be in the company of other people. Alcester is taking part in this initiative, and we currently have the following Warm Hubs, although more will be added in the future so watch this space!!
Mondays-  10am- 12noon at the Our Lady & St Joseph Catholic Church Hall
Tuesdays– 10am- 2pm at Alcester Methodist Church and 9am- 12pm at Orange Mabel (Chatty Café scheme)
Wednesdays– 9.30am- 11.30am at Alcester Baptist Church and 11am- 4pm Church House, Butter Street
Find out more about this initiative from Warwickshire Rural Community Council.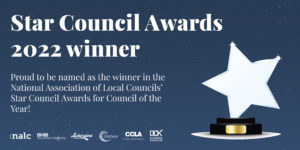 We are absolutely delighted to announce that Alcester Town Council has been named Council of the Year in the National Association of Local Council's Star Council Awards 2022. Thank you very much to everyone who voted for us!!
The prestigious awards are the only awards in England that recognise the local (parish and town) council sector. They celebrate the positive impact local councils, councillors, young councillors, clerks and county associations make on their communities.
You can find out more about the winners and watch the awards ceremony on the NALC website.
******
The Town Council offices are open between 9 am and 1 pm Monday to Friday. Alternatively, please telephone 01789 766084 or email clerk@alcester-tc.gov.uk