Latest News
ADVANCE NOTICE: From 4 May 2023 onwards, the Elections Act 2022 requires voters who are on the Register of Electors to show photographic identification at polling stations before they are given a ballot paper.
This can be a Passport, a Photo Driver's Licence, a Blue Badge, an Older Person's Bus Pass, a Disabled Person's Bus Pass etc. Accepted documents can be found on the SDC website here – Voter ID at Polling Stations | Stratford-on-Avon District Council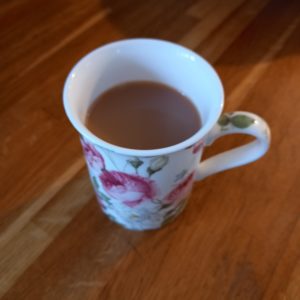 WARM HUBS IN ALCESTER– The cost of heating our homes is going to soar this winter so new 'warm hubs' are springing up across the country where people can go and get cosy. Warm hubs are where people can drop in, get warm, have a hot drink and be in the company of other people. Alcester is taking part in this initiative, and we currently have the following Warm Hubs, although more will be added in the future so watch this space!!
Mondays-  10am- 12noon at the Our Lady & St Joseph Catholic Church Hall and 2- 4pm Alcester Library
Tuesdays– 10am- 2pm at Alcester Methodist Church and 9am- 12pm at Orangemabel (Chatty Café scheme)
Wednesdays– 9.30am- 11.30am at Alcester Baptist Church and 11am- 4pm Church House, Butter Street
Fridays– 10am- 12pm at Jubilee Court fortnightly from 13 January 2023
Find out more about this initiative from Warwickshire Rural Community Council.
Cost of Living Support- Stratford on Avon District Council
SDC is committed to helping residents access the right information and services. We know these are difficult times for people and that many of you worry about your money, the cost of living and not being able to pay bills which can impact on your wellbeing.
Please use their referral form to access free help and support with money or housing issues, training, finding a job and general wellbeing.
******
The Town Council offices are open between 9 am and 1 pm Monday to Friday. Alternatively, please telephone 01789 766084 or email clerk@alcester-tc.gov.uk