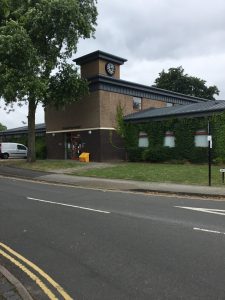 Alcester Town Council has the most inhabitants of any parish or Town Council outside Stratford, in the Stratford District of Warwickshire. The Council has 16 Councillors and every year elects a Mayor and Deputy Mayor, who act as the Chairman and Deputy. The Council operates not only with monthly Council meetings, but also with three project based Committees – Planning, Community Care and Community Facilities. This year the Council has added a Communications Committee to assist in managing communication between the Council, its Committees and the residents. The Council also have an executive Presidium, which is made up from the Mayor, Deputy Mayor and the Chairmen from the other committees.
The Town Council has two noticeboards in the town; one on Market Way (the footpath from the Bulls Head Yard car park to the High Street) and one on the High Street outside the Post Office. Agendas for meetings appear on the noticeboards by the Thursday before each meeting but are also available online.
Full Council meetings are held on the first Tuesday of the Month (unless there is a significant public event which would warrant a change of date).  Meetings are held in Globe House, Library meeting room 4, 1st floor (lift available), accessed off Seggs Lane, at 7pm. Members of the public are welcome to attend all our meetings.
Community Care Committee meetings are held on the second Tuesday of the month, at 7pm, also at Globe House, but in the Council Board room, 1st floor, accessed via Seggs Lane.
Community Facilities Committee meetings are held on the third Tuesday of the month also in the Council Board Room, Globe House, Seggs Lane entrance at 7pm.
Planning Committee meetings are held every other Monday in the Council Board Room in Globe House, Seggs Lane entrance at 7pm (unless an alternative location is required, this will be specified on the agenda).
The Council produces a newsletter four times a year; Spring, Summer, Autumn and Winter. The Council is happy to include any suitable community items, subject to space being available and content with the Council, providing the Town Clerk receives the articles a month prior to publication.
The Town Clerk can be contacted by email: clerk@alcester-tc.gov.uk or telephoning 01789 766084. Councillors' contact details can be found on each of their Councillor profile pages and also on the back page of every Council Newsletter.
Alcester Town Council
Globe House
Priory Road
Alcester
B49 5DZ