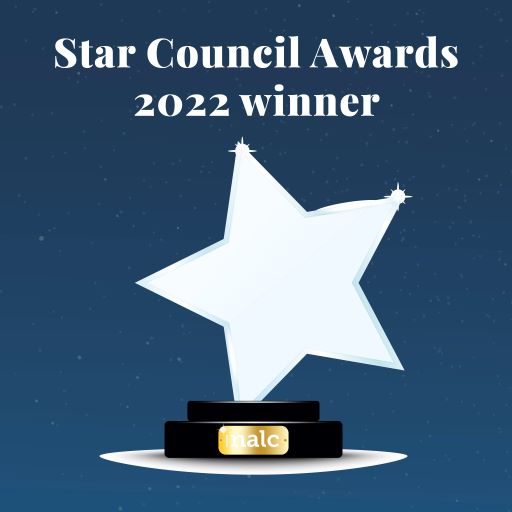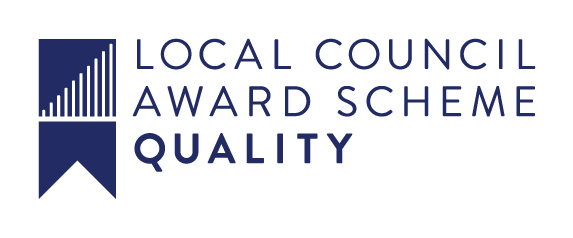 Health and Wellbeing
By establishing a Health and Wellbeing Partnership, Alcester Town Council can actively partner with local organisations to develop new services, activities, events, and projects that cater to the community's specific needs to support the health and well-being of its residents.
Find out more about the 
Health & Wellbeing Partnership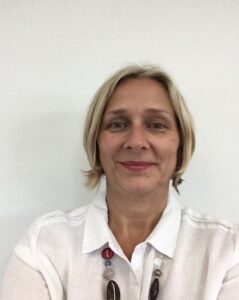 Alcester Town Council employs a dedicated health and wellbeing coordinator, Wendy Sherwood. Wendy will ensure that the wishes and needs of the local community are effectively represented and many initiatives are a direct response to the ideas and feedback received from the community. These ideas, activities and projects aim to promote health and wellbeing, inclusion and foster community cohesion.
The groups outlined below regularly take place. Some other projects and initiatives are funded or time limited so check here for updates.
Contact Wendy for further information about any of the activities on this page on 01789 766084/0743 466 4435 or email info@alcester-tc.gov.uk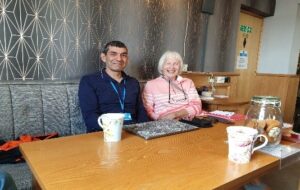 Are you 'Well Connected'?  Face to face help tailored to fit your needs. Weekly on Wednesdays from 9.30am- 11am at the Alcester Unionist Club, High Street. See  Facebook for further information.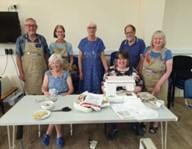 Repair Cafe- Pop along with your broken item to The Depot, Eric Payne Community Centre on the fourth Thursday of the month between 2pm and 5.30pm. Have a look at our Facebook page.
Thank you to our wonderful Sewing Group volunteers! The group will now continue to operate at the monthly Repair Cafe where you can learn to sew, use a sewing machine or have items repaired on the same day.
The Holiday Lunch Club is running every Wednesday at The Depot during the school holidays. The project ensures that local children receive nutritious hot lunches during school holidays, addressing the issue of food insecurity and supporting the well-being of young community members.
Alcester Community Shed – Community Sheds are all about creating a community space for men (and women) to meet regularly for craftwork, company and camaraderie.  Shedders can also get involved in community projects too, such as building things for schools or libraries or individuals in need. If you are interested in woodworking, metalworking, repairing, and restoring, electronics, model building and community projects, please get in touch.
Funded Projects
Working For Marcus – Funded by The Office for the Police and Crime Commissioner. Using drama and discussion workshops to help young people increase their knowledge and ability to safeguard themselves. Supporting schools, teachers and parents.
Grand Days Out –Trips out for older people to various places. Pick up points from Malt Mill Lane, Jubilee Court, Oversley House and Malin Court.
For further information about any activity or project or to talk about volunteering opportunities, please contact Wendy by email: info@alcester-tc.gov.uk or by phone on 01789 766084/0743 466 4435
******************
WARM HUBS IN ALCESTER– The cost of heating our homes has soared this winter so new 'warm hubs' sprang up across the country where people could go and get cosy. Warm hubs are where people can drop in, get warm, have a hot drink and be in the company of other people. Alcester to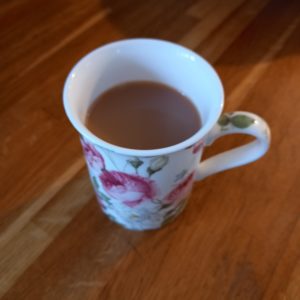 ok part in this initiative, and we currently have the following Warm Hubs. These are continuing in spite of it now being warmer!
Mondays-  10am- 12 noon at Our Lady & St Joseph Catholic Church Hall
Tuesdays– 10am- 12 noon at Alcester Methodist Church and 9am- 12noon at Orangemabel (both Chatty Café schemes)
Wednesdays– 9.30am- 11.30am at Alcester Baptist Church and 11am- 4pm Church House, Butter Street
Find out more about this initiative from Warwickshire Rural Community Council.
DID YOU KNOW ABOUT….
Alcester Community Fridge at Alcester Baptist Church? For further info or to volunteer please email: alcesterfridges@gmail.com Up to date information about opening times will be posted regularly on social media @Alcester Community Fridge @Alcester_Fridge
The Crafty Lunch Club: A weekly gathering for adults with learning and/or physical disabilities. This inclusive initiative provides a safe and supportive environment where individuals can engage in crafts, share experiences, and build lasting friendships. Delivered every Wednesday from the Eric Payne Community Centre, during term time. Contact Beth Lorne  lizlorne@hotmail.co.uk for more information.
Warwickshire Care Services Directory 2021/22– A free guide to help people looking for care and support in Warwickshire. The Directory contains plenty of useful information about accessing social care, funding care, staying independent and moving to a care home etc. Hard copies are available from the office or phone 01789 766084.

Defibrillators in Alcester- Do you know where the nearest defibrillator is? Speed is essential! Defibrillators are available at the following locations.
VASA covers a wide area of the Stratford & Warwick districts providing volunteer drivers to take people who otherwise couldn't get to health/medical appointments and social inclusion journeys. Please call 01789 262889 and press 1 to request a driver. VASA need three days notice of your journey.
UBUS Dial- a ride service. Contact the booking centre Monday- Friday 9.30am-7pm to register and book your journey on 01789 264491. Concessionary travel passes are now valid. Fares are £4 single £6 return.
There is a Flexibus bus service that runs to Stratford Tesco and The Maybird on Mondays. Bus stop adjacent to Alcester Police Station. The service is free for anyone with a bus pass.
For voluntary and community groups, there is also a transport service called Back and 4th operated by Warwickshire Rural Community Council. WRCC offer various other services too!
Age UK Warwickshire 01926 458100
Alcester Dementia Café 01789 488088
Alcester Foodbank 0773 355 1926
Atrial fibrillation British Heart Foundation.
Citizens Advice (Stratford upon Avon) 0844 855 2322
Greig Leisure Centre 01789 400073
Silverline– Helpline for older people- open 24/7
South Warwickshire Prostate Cancer Support Group
Elderberries Community Group usually meet every Wednesday at Jubilee Court Community Room, for over 55's in Alcester. Email elderberriesgroup55@gmail.com for further information.